Interviews and press conferences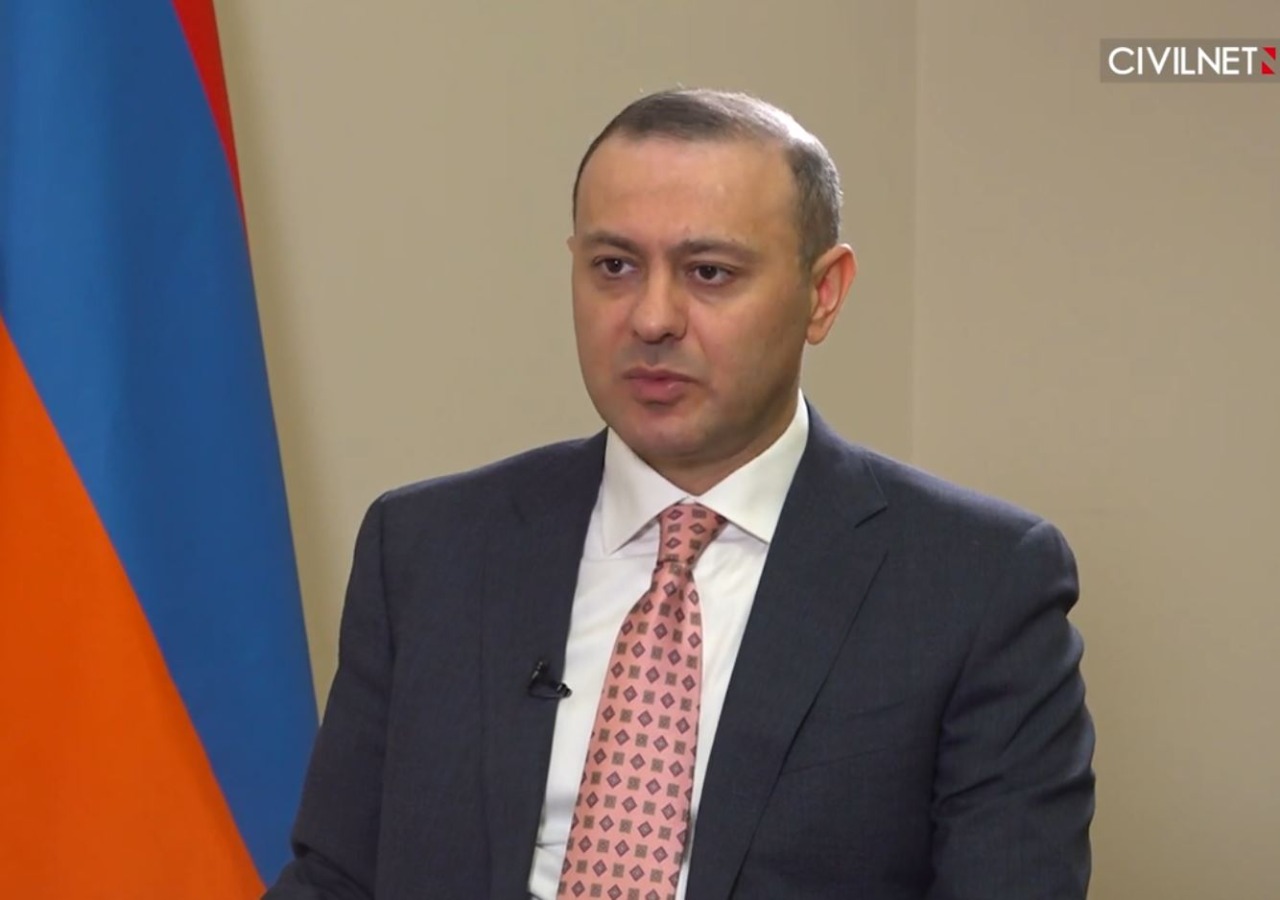 The Secretary of the Security Council Armen Grigoryan Gave an Interview to CivilNet online TV station
14 / 11 / 2022
On November 14, the Secretary of the SC, Armen Grigoryan, gave an interview to CivilNet online TV station.

Answering the question of Arshaluys Mghdesyan, according to which Azerbaijan continues to spread active press releases about the alleged violation of the ceasefire by the Armenian troops, the Secretary of the Security Council noted that their goal is one: destabilization of the situation and resumption of military operations. A. Grigoryan added that the more the Azerbaijani side escalates the situation, the more the discussions about the rights and security of the people of Nagorno Karabakh, as well as the creation of an international mechanism, become more on the agenda.

Referring to the question regarding the peace agreement, A. Grigoryan emphasized that if it is signed according to the version proposed by the Armenian side - the creation of various mechanisms, then they, in turn, will create guarantees so that all agreements reached within the framework of the peace treaty are fulfilled. One of those guarantees could be the establishment of the Institute of International Guarantors.

Regarding the support expected from the CSTO, Secretary Grigoryan emphasized that Armenia's expectation was formulated and presented to the CSTO member states from the very first day, that is, diplomatic and military-political support to withdraw the Azerbaijani troops from the sovereign territory of Armenia.

During the interview, reference was also made to some areas of Armenian-Indian and Armenian-Iranian bilateral cooperation and the creation of a foreign intelligence service.
×