Press releases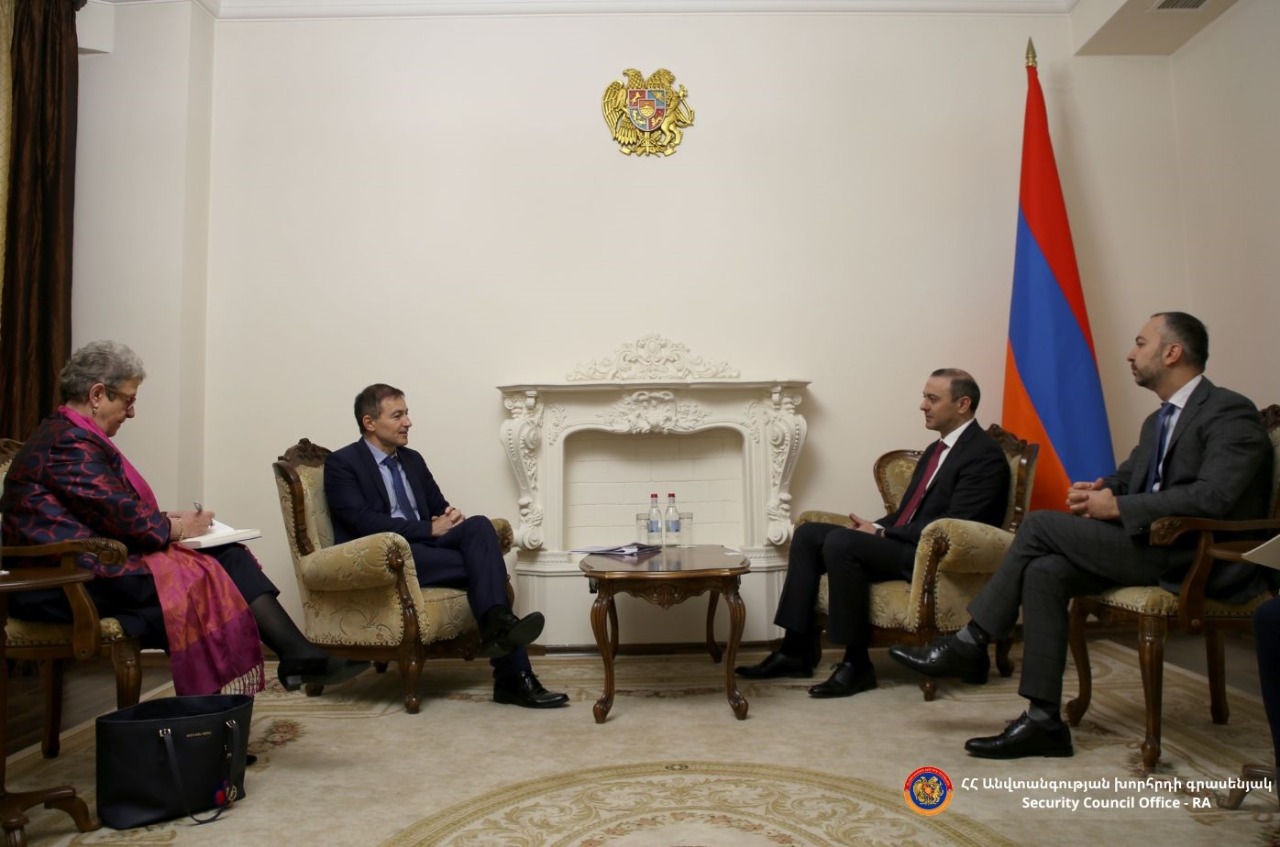 The Secretary of the Security Council Armen Grigoryan Met with the European Parliament's Standing Rapporteur on Armenia
21 / 10 / 2022
On October 21, the Secretary of the Security Council, Armen Grigoryan, met with the European Parliament's Standing Rapporteur on Armenia, Andrey Kovatchev. The Chairman of the Parliamentary Committee on Foreign Affairs of Armenia, MP Eduard Aghajanyan and Head of EU Delegation to Armenia Ambassador Andrea Wiktorin were also present at the meeting.

The Secretary of the Security Council welcomed Andrey Kovachev's visit to Armenia and expressed confidence that cooperation will contribute to a positive result.

The Secretary of the Security Council presented the aggression unleashed by the Azerbaijani troops on September 13, its consequences, and some details of the negotiation process. A. Grigoryan also emphasized Armenia's readiness to continue democratic reforms also as a security component.
×
×