Press releases
The Secretary of the Security Council Armen Grigoryan Met With Geoffrey van Leeuwen and Erica Schouten
10 / 11 / 2022
On November 10, within the framework of his working visit to the Kingdom of the Netherlands, the Secretary of the Security Council, Armen Grigoryan, met with the Foreign Policy and Defense Adviser of the Prime Minister of the Netherlands, Geoffrey van Leeuwen and the Deputy Director of Political Affairs of the Ministry of Foreign Affairs of the Netherlands Erica Schouten.

The parties exchanged ideas on several issues of regional and international agenda of mutual interest. On the one hand, the Secretary of the Security Council presented Armenia's efforts towards stability and peace in the region and, on the other hand, the existing security challenges. The interlocutors emphasized the role of democratic institutions in the context of security.

During the meeting, the parties referred to the bilateral agenda of Armenian-Dutch relations and exchanged thoughts on further developing cooperation in areas of mutual interest.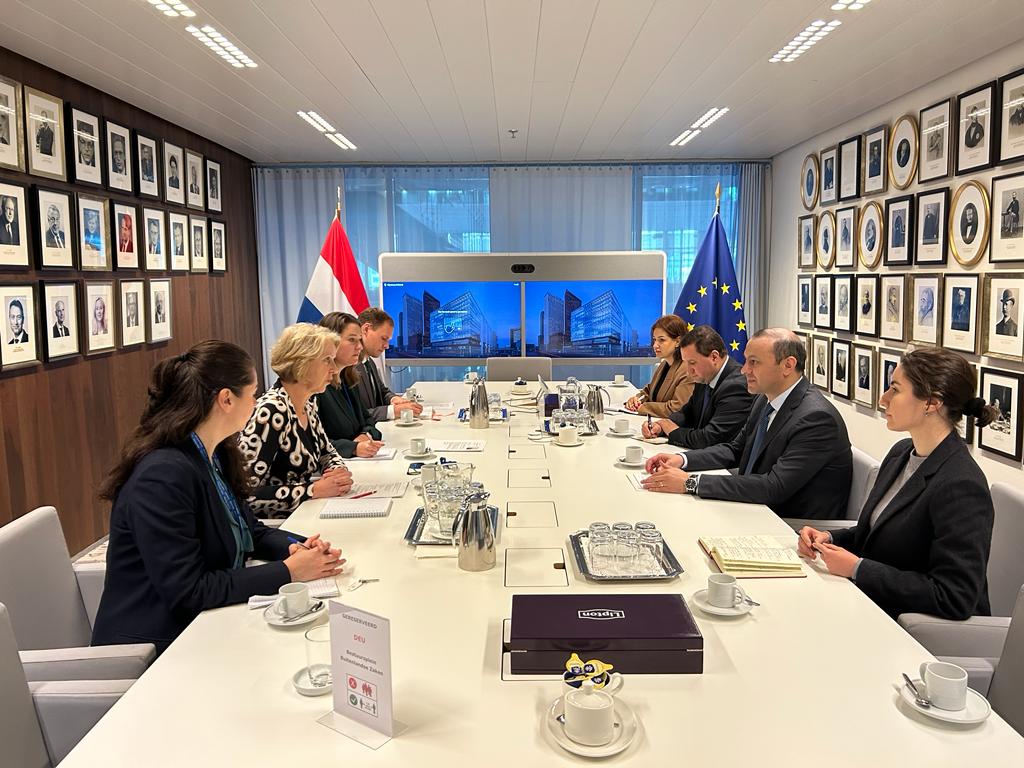 ×
×