Press releases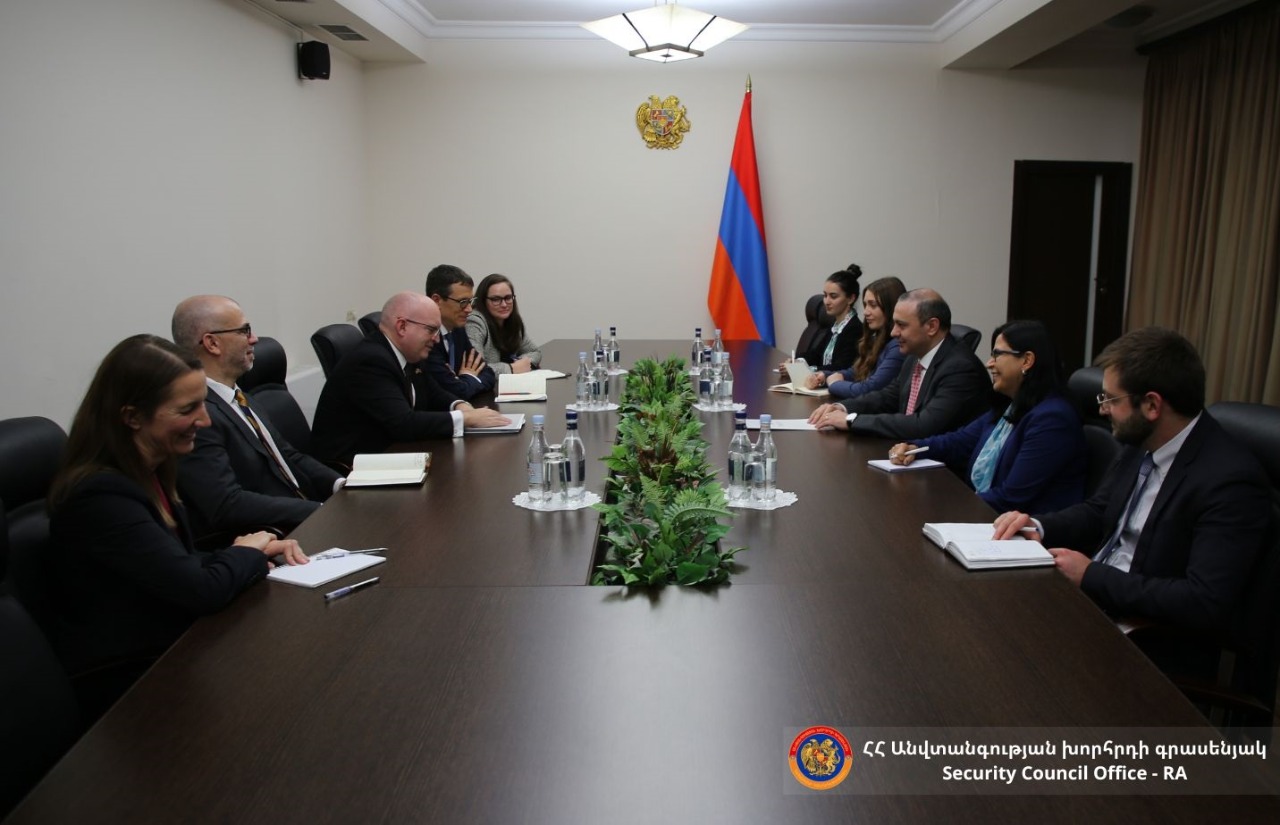 The Secretary of the Security Council Armen Grigoryan Met with Philip Reeker
01 / 12 / 2022
On December 1, the Secretary of the Security Council, Armen Grigoryan, met with the US Co-chair of the OSCE Minsk Group, Senior Advisor for Caucasus negotiations Philip Reeker.

The Secretary welcomed Reeker's visit to Armenia and highly appreciated the US efforts to achieve peace in the region.

The interlocutors discussed issues related to forming an international mechanism for discussions between Stepanakert and Baku and other issues related to regional security and stability.
×
×