Press releases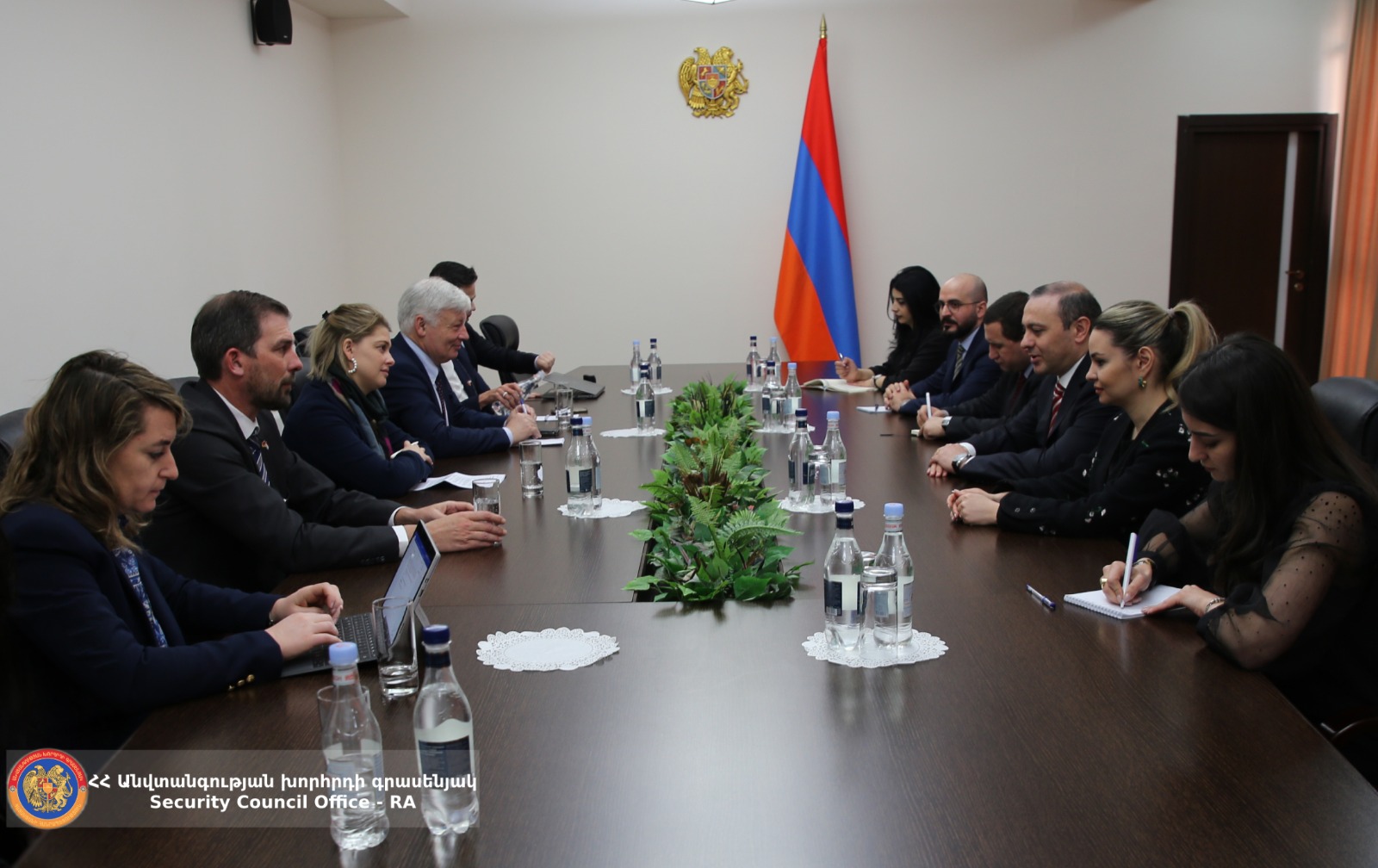 The Secretary of the Security Council Receives Members of the Chamber of Deputies of Luxembourg
28 / 02 / 2023
On February 28, the Secretary of the Security Council received the delegation led by Djuna Bernard, Vice-president of the Chamber of Deputies of Luxembourg.

A. Grigoryan noted that Armenia attaches importance to developing multi-sectoral cooperation with Luxembourg and expressed confidence that bilateral Armenia-Luxembourg relations will continue to strengthen.

J. Bernard emphasized Luxembourg's readiness to contribute to the establishment of peace in the region. She mentioned the decision taken by the International Court of Justice of the United Nations to oblige Azerbaijan to ensure the uninterrupted movement of transport and people through the Lachin Corridor.

During the meeting, the interlocutors also referred to the developments in the region and the activities of the EU civil mission in Armenia.
×
×