Press releases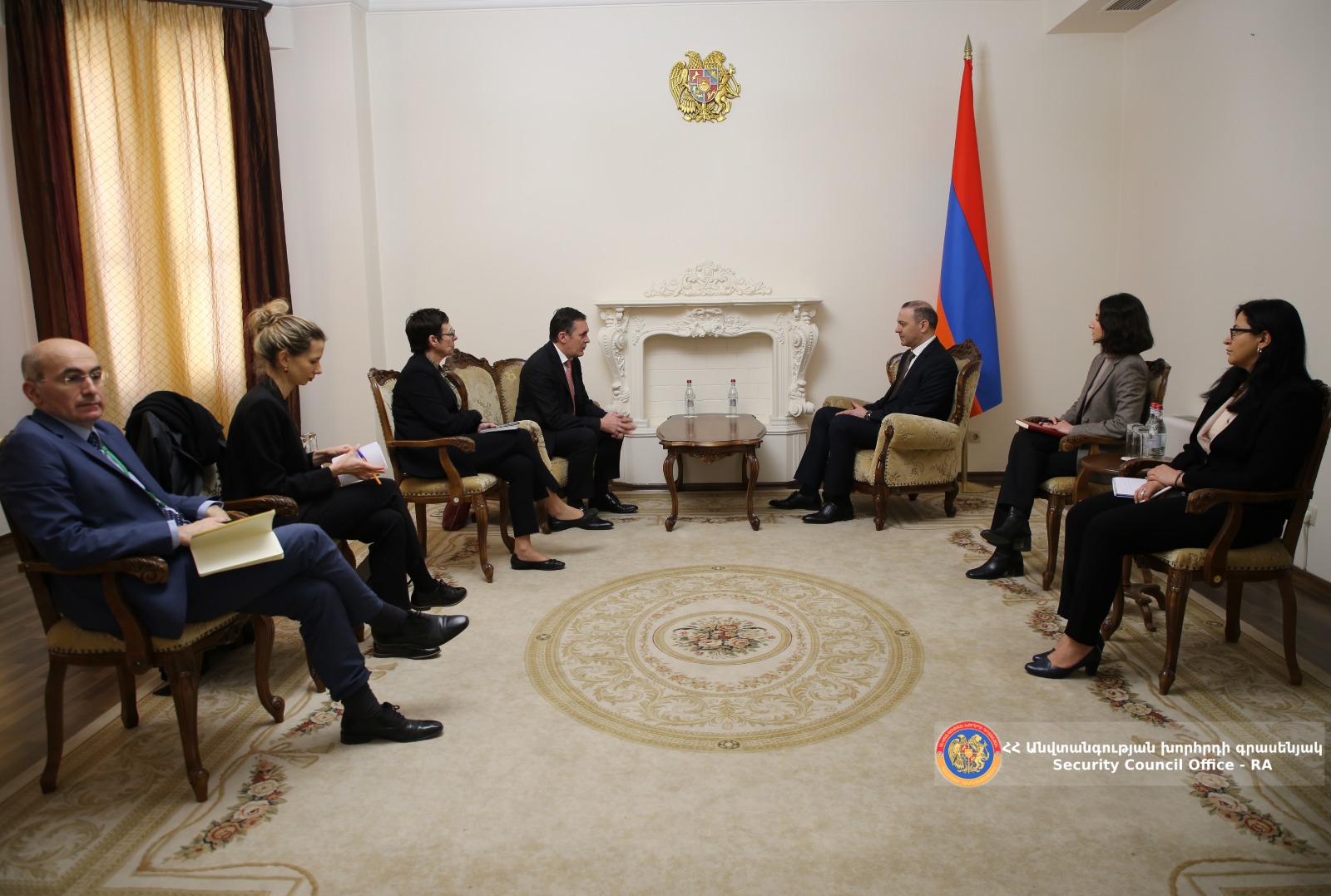 The Secretary of the Security Council Armen Grigoryan Received Brice Roquefeuil
07 / 03 / 2023
On March 7, the Secretary of the Security Council, Armen Grigoryan, received Brice Roquefeuil, the Co-Chairman of the OSCE Minsk Group of France.

The interlocutors discussed the difficult humanitarian situation created around the Lachin Corridor and resulting from it in Nagorno-Karabakh. The parties emphasised the need to implement the legally binding decision made by the International Court of Justice regarding the opening of the Lachin Corridor.

The Secretary of the Security Council drew the attention of his interlocutor to the terrorist attack carried out by the Azerbaijani armed forces in Nagorno-Karabakh on March 5 and emphasised the need for an international presence in Nagorno-Karabakh and the Lachin Corridor.
×
×