Press releases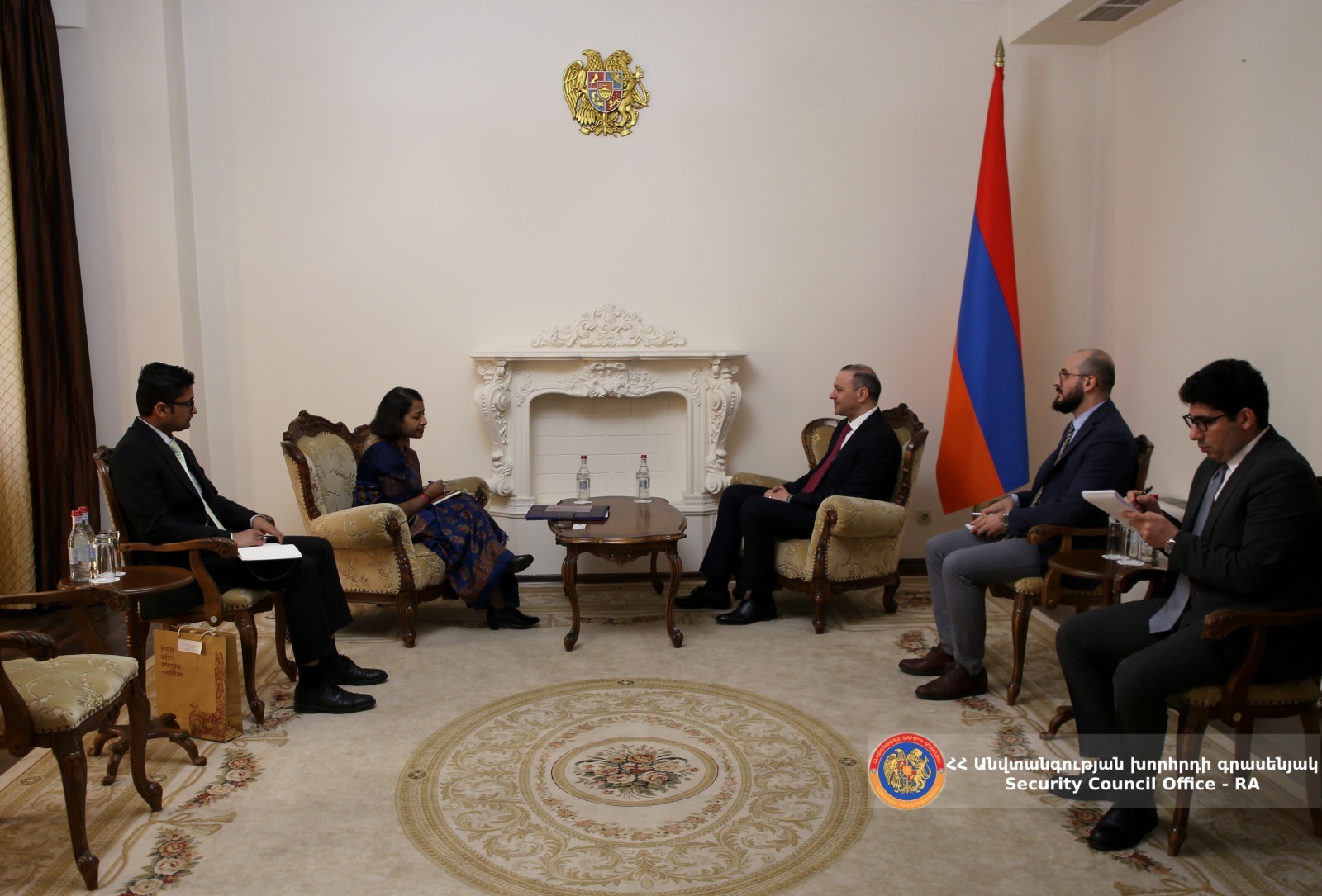 The Secretary of the Security Council Received Nilakshi Saha Sinha
18 / 04 / 2023
On April 18, the Secretary of the Security Council, Armen Grigoryan, received the newly appointed Ambassador of India, Nilakshi Saha Sinha.

The secretary congratulated the newly appointed ambassador on his assumption of office and wished him effective work in deepening Armenian-Indian relations. A. Grigoryan emphasised that the agenda of Armenian-Indian cooperation has expanded in recent years, including almost all areas of bilateral interest.

The ambassador thanked for the reception and noted that Armenian-Indian friendly relations have a centuries-old history; the vivid proof is Kolkata's Armenian community. Mrs Ambassador also emphasised that bilateral Armenian-Indian ties are already at the highest level and assured that during her activities, she would contribute to further strengthening these relations for the benefit of both peoples.
×
×