Press releases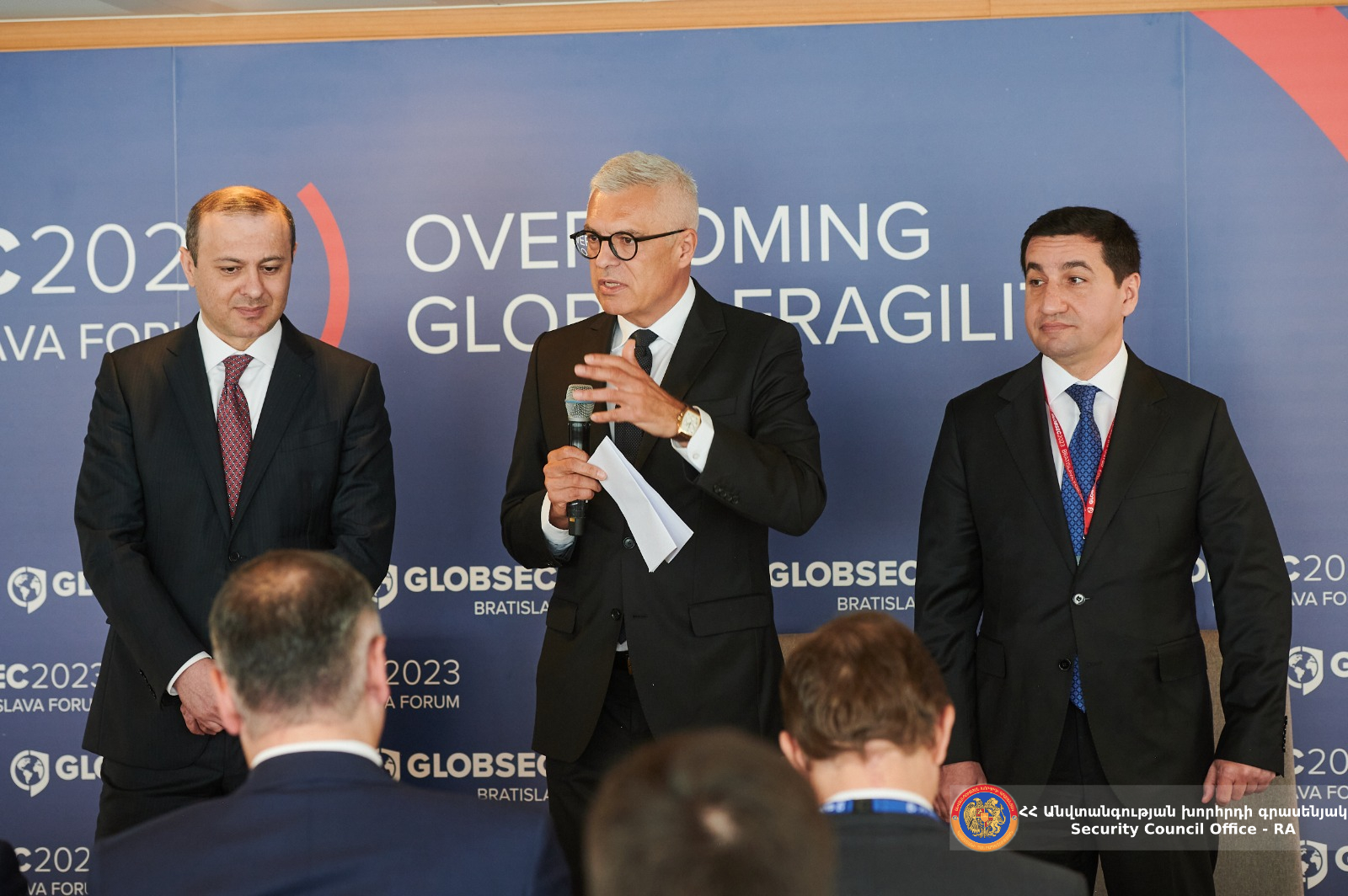 The SC Secretary Participated in a Panel Discussion with Hikmet Hajiyev Within the Framework of "GLOBSEC 2023 Bratislava Forum"
30 / 05 / 2023
On May 30, in the framework of the "GLOBSEC 2023 Bratislava Forum" in Bratislava, the Secretary of the Security Council, Armen Grigoryan, participated in a panel discussion with Azerbaijani President's Assistant Hikmet Hajiyev, during which he presented the position of the Armenian side regarding the Armenian-Azerbaijani negotiations.

The Secretary of the Security Council specifically referred to the issues regarding the international mechanism concerning the security and rights of the people of Nagorno-Karabakh, the demarcation of the Armenian-Azerbaijani border and border security processes, and unblocking of regional roads. A. Grigoryan emphasised the need for a constructive position of Azerbaijan in the negotiation process, calling to refrain from extremist aspirations.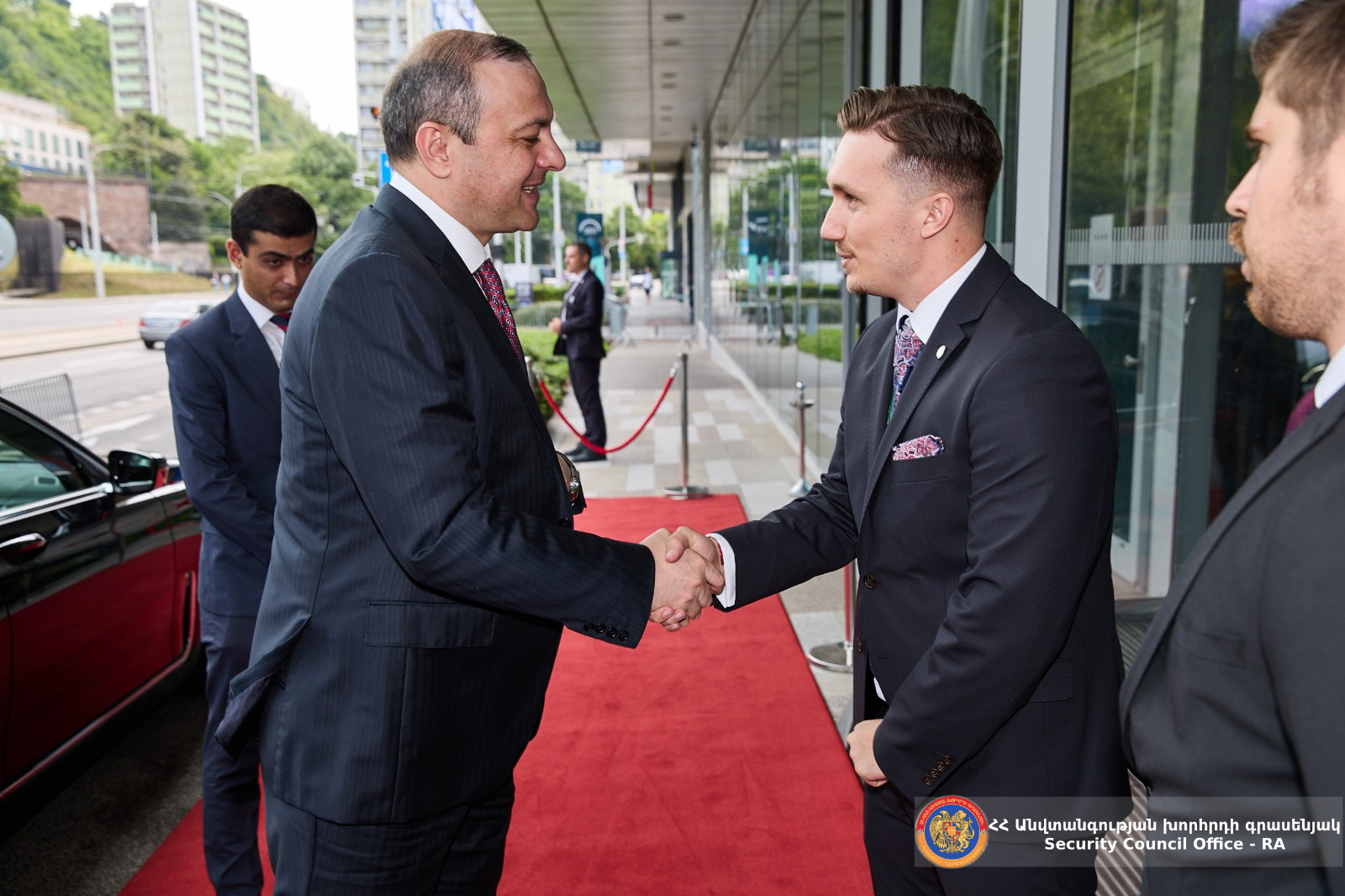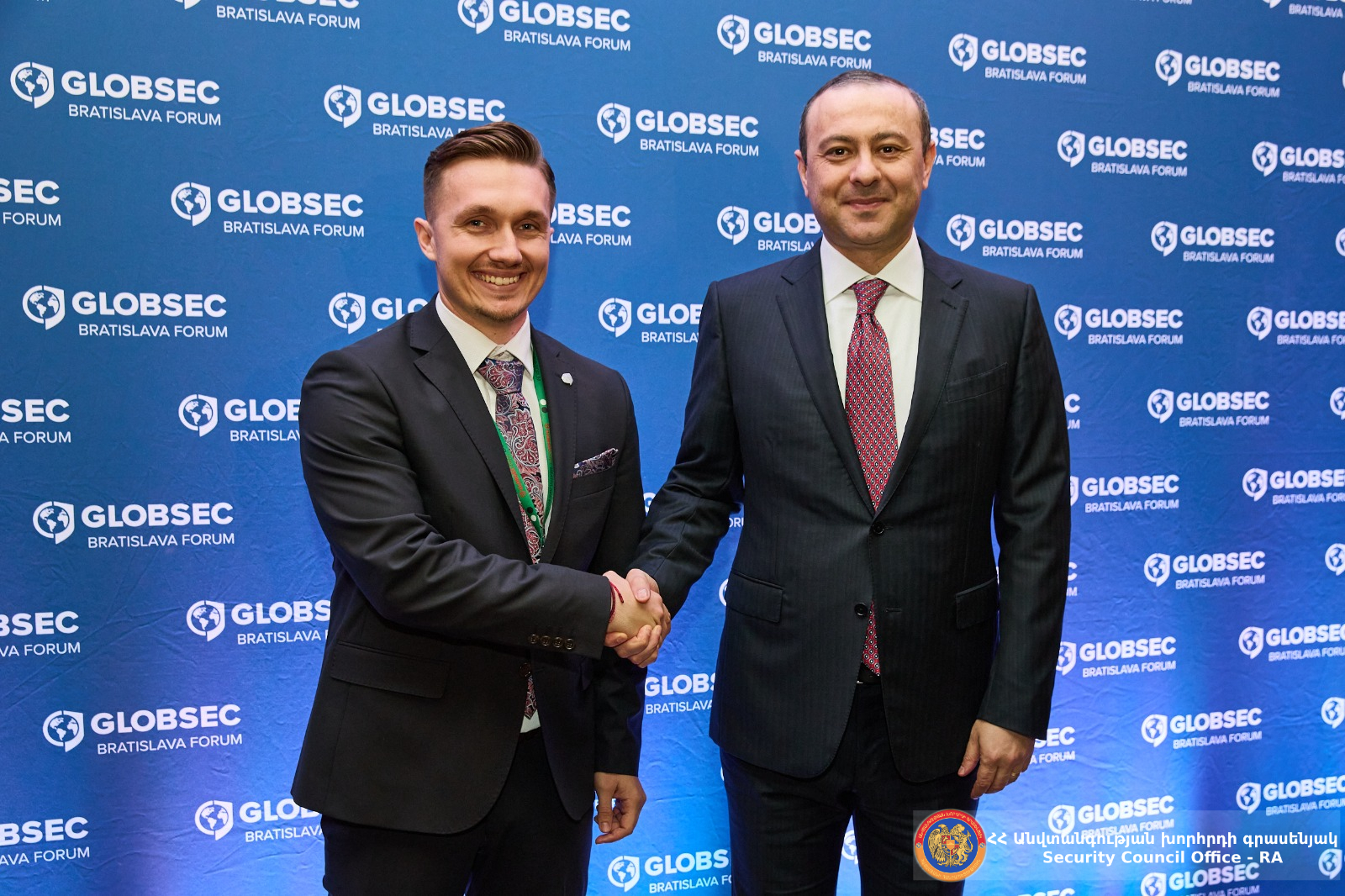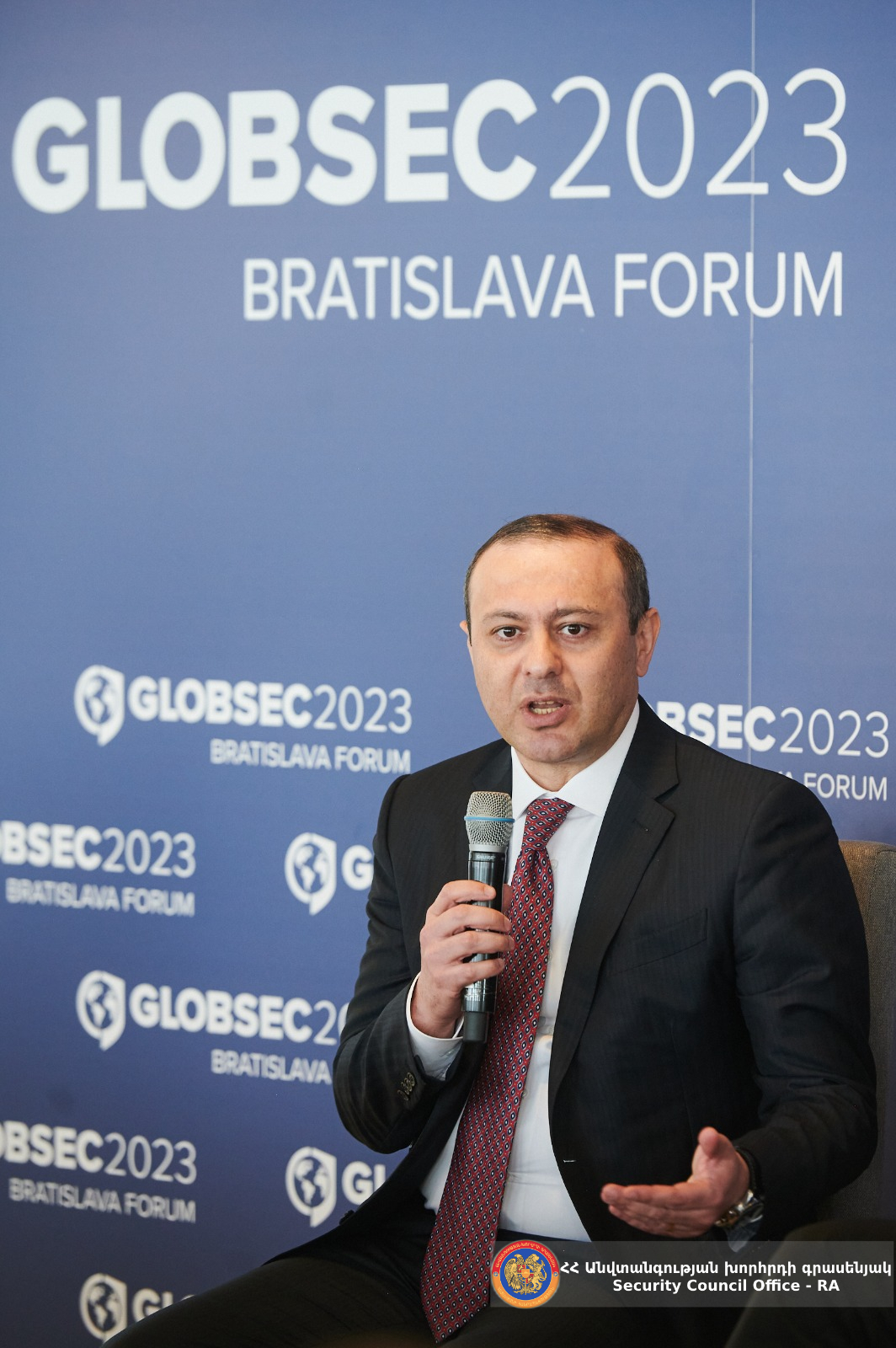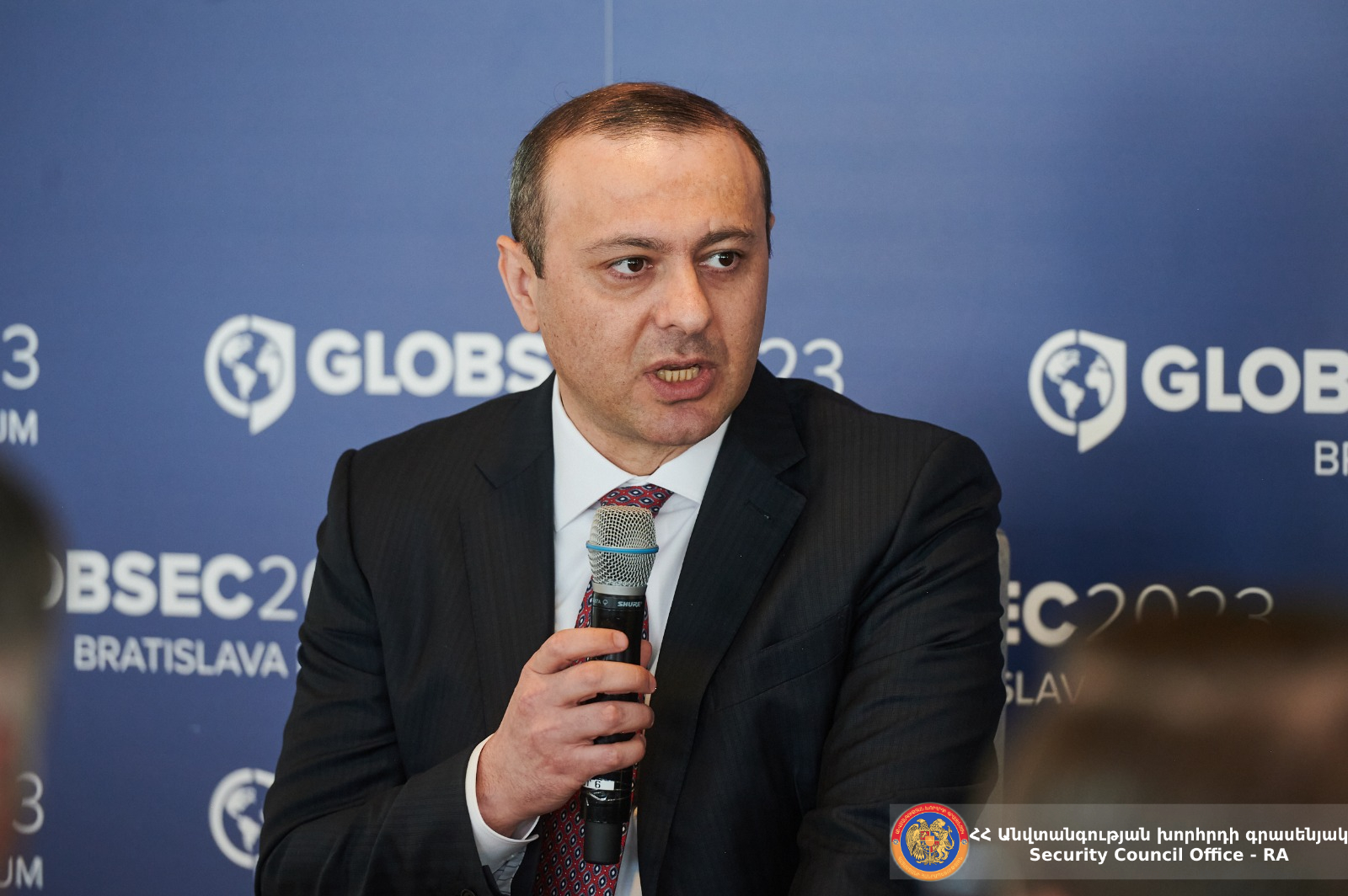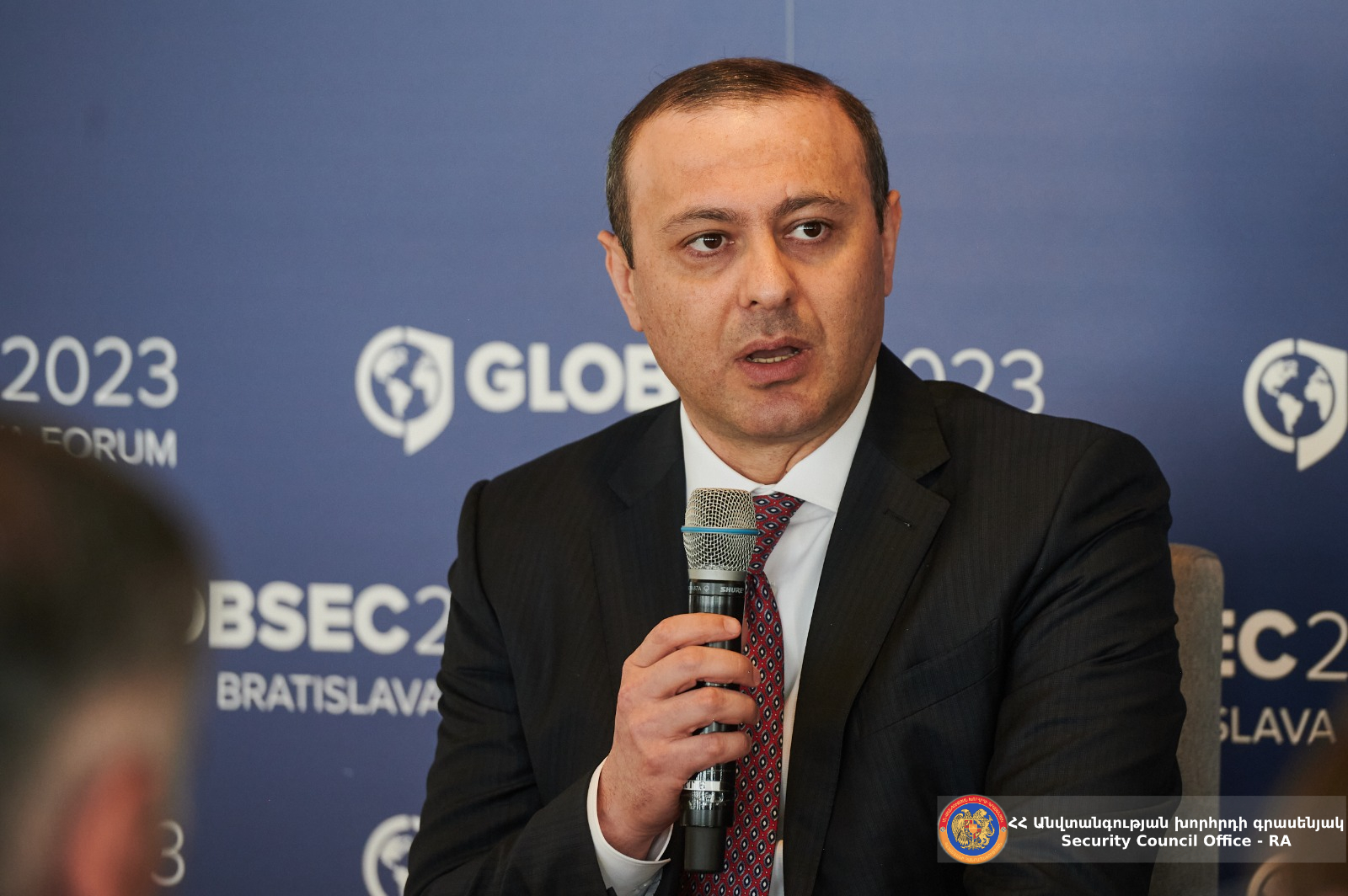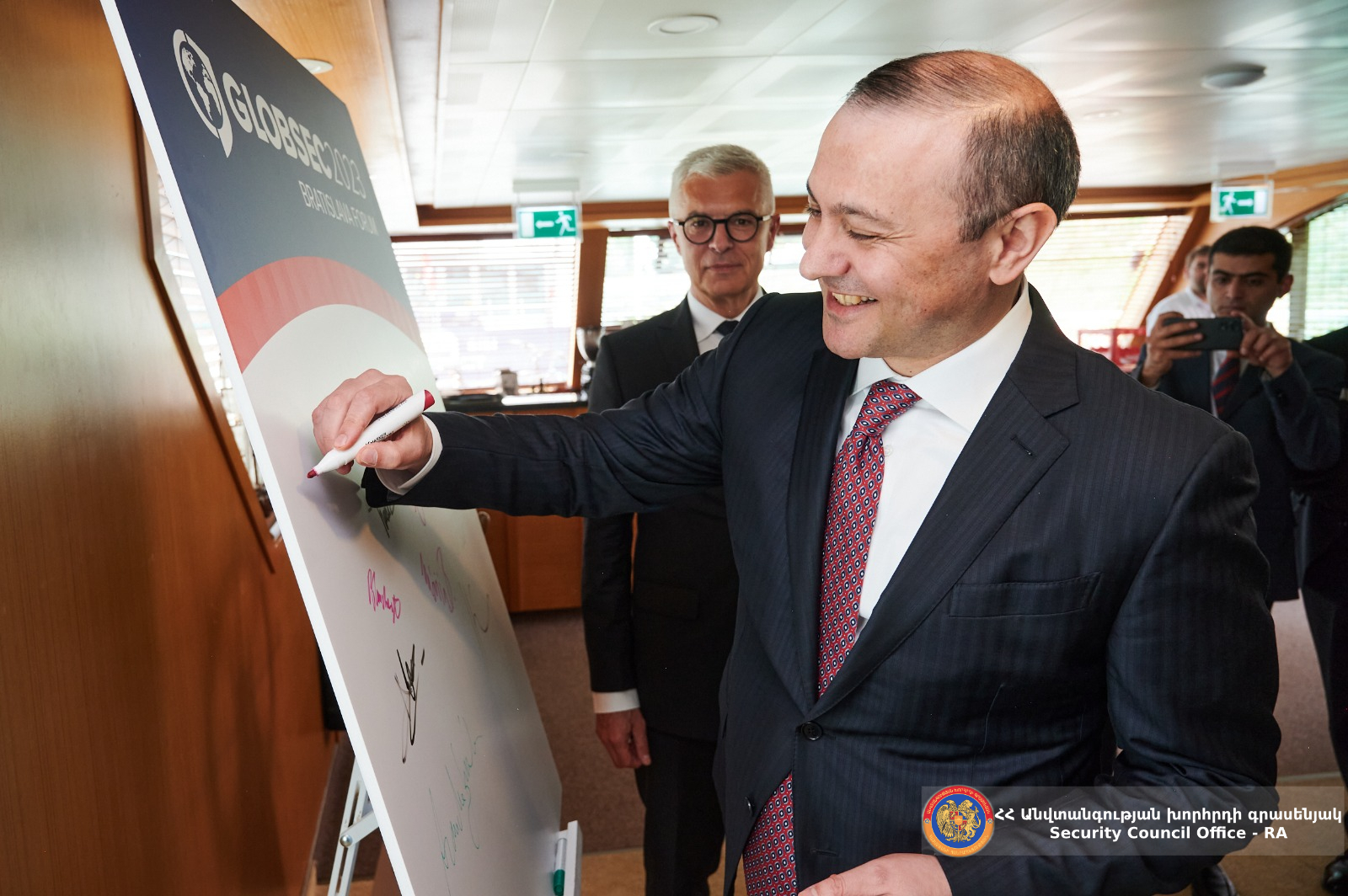 ×
×