Press releases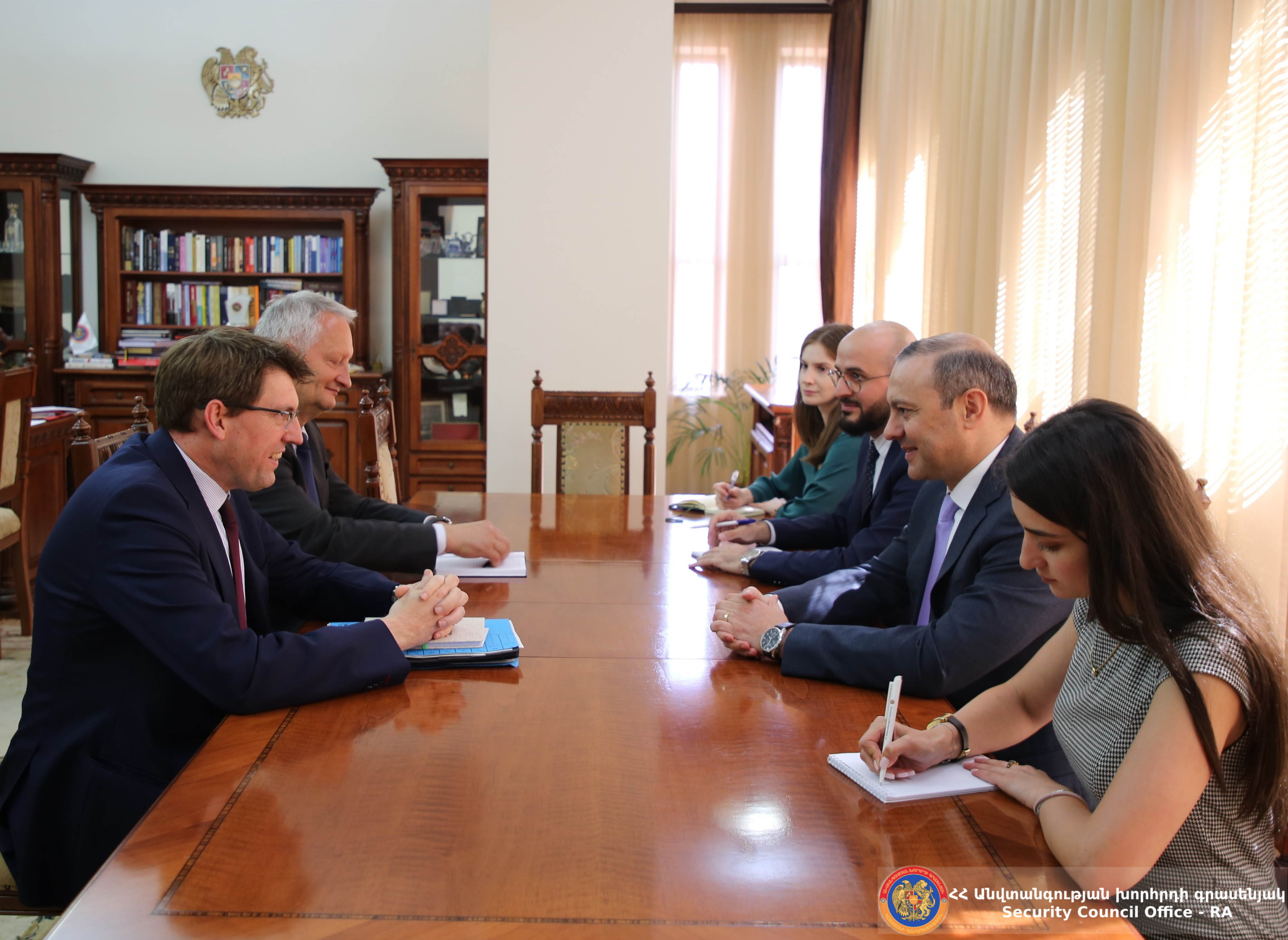 The Secretary of the Security Council Armen Grigoryan Received Matthias Luttenberg
17 / 07 / 2023
On July 17, the Secretary of the Security Council of Armenia, Armen Grigoryan, received the Commissioner for Eastern Europe, South Caucasus and Central Asia Affairs of the MFA of the GDR, Matthias Luttenberg.

At the meeting, the interlocutors exchanged ideas on regional security issues, in the context of which the Secretary of the Security Council presented the humanitarian crisis created around Nagorno-Karabakh, stressing that there is a need to unite the efforts of the international community to prevent ethnic cleansing in Nagorno-Karabakh.

The Secretary highly appreciated the presence of the EU civilian observation mission in Armenia, emphasising its influence in maintaining regional security.
×
×