Press releases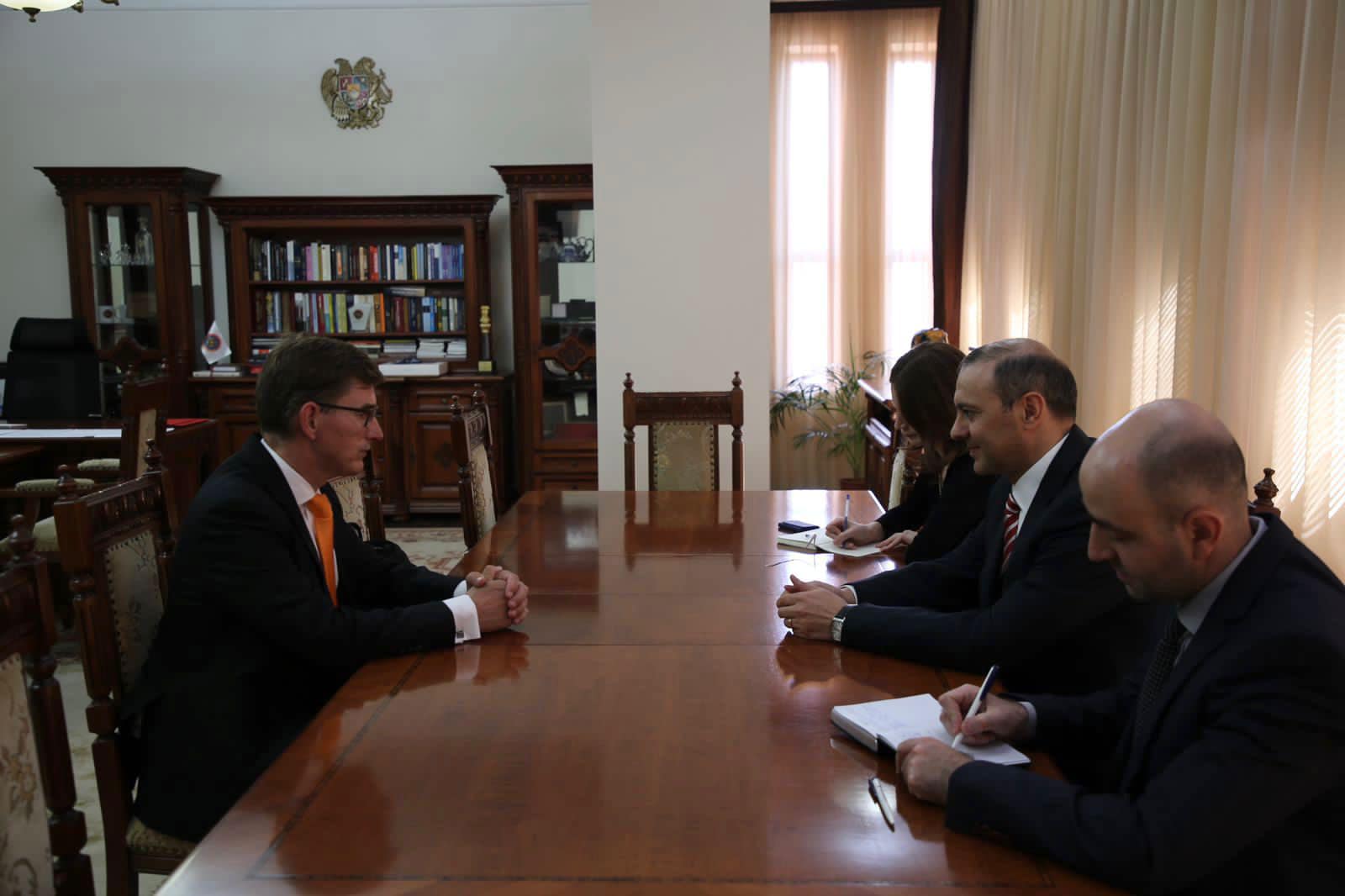 The Secretary of the Security Council Received the Ambassador of the Kingdom of the Netherlands to Armenia
01 / 09 / 2023
On September 1, the Secretary of the Secretary Council, Armen Grigoryan, received the Ambassador of the Kingdom of the Netherlands, Nico Schermers, on the occasion of completing his diplomatic mission.

A. Grigoryan appreciated the ambassador's significant contribution to security cooperation between Armenia and the Netherlands during his term of office and wished him success in all his initiatives.

N. Schermers, in turn, highly appreciated the hospitality of the Armenian side and expressed confidence that the bilateral relations will continue to develop.

The interlocutors discussed the region's security environment, referring to the situation in Nagorno-Karabakh. The Secretary of the Council of Ministers also presented the details of the provocation carried out by the Azerbaijani side on September 1.
×
×