SC Sessions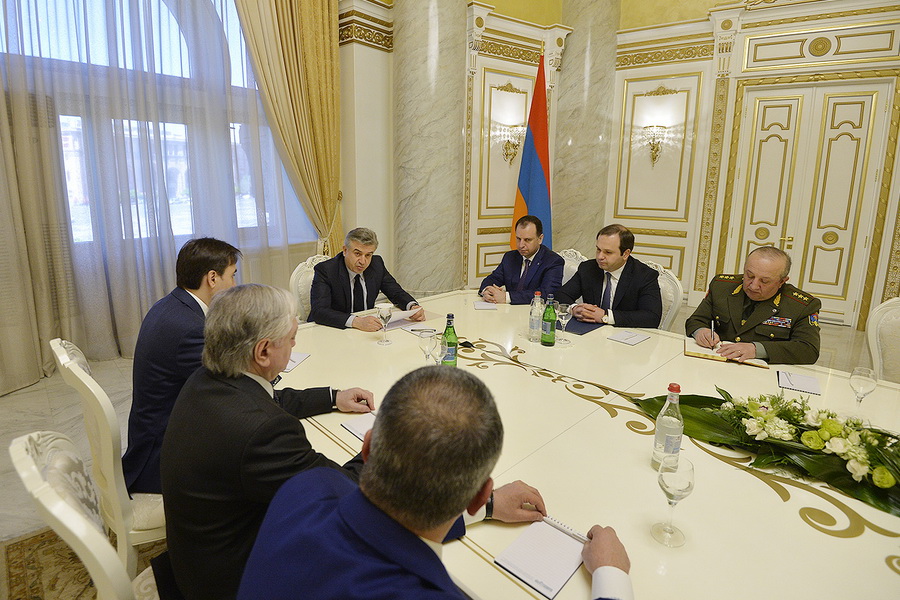 Acting Prime Minister Karen Karapetyan holds Security Council meeting
24 / 04 / 2018
A Security Council meeting was held in the Government, chaired by Acting Prime Minister Karen Karapetyan on 24-th of April 2018. The meeting was attended by Acting Deputy Prime Minister Armen Gevorgyan, Acting Defense Minister Vigen Sargsyan, Acting Minister of Foreign Affairs Edward Nalbandyan, National Security Service Director Georgy Kutoyan, Police Chief Vladimir Gasparyan and Chief of General Staff of the Armed Forces of the Republic of Armenia Movses Hakobyan.

Opening the meeting, Karen Karapetyan touched upon several urgent issues associated with current situation in the country.
"First:
I want to address our Armed Forces and, on behalf of all of us, to thank our soldiers, officers, and especially the commanders who perform their mission every day, regardless of any development with high sense of responsibility and pride. There should be no doubt, especially in the armed forces, that we are vigilant and united.
Mr. Sargsyan, as evidenced by operative reports and stated in official statements, Azerbaijani troops and military equipment is being moved to the line of contact during these days.
The Co-Chairs of the OSCE Minsk Group have already issued a warning against eventual military adventures and escalation on the part of Azerbaijan. We share the view that the tension should be immediately abated. Earlier today, I took up the matter with President of the Republic of Artsakh Bako Sahakyan.
As before, today the political leadership of the two Armenian States and the armed forces are ready to respond adequately to any attempt of violation of the ceasefire regime. The adversary should not have any illusions in this regard.
Second:
Mr. Gasparyan, the police have demonstrated high professionalism and ability to maintain the public order on these troublesome days. I would like to thank the police force for devotion, good service and tolerance.
At the same time, it should be clear that however important is the tolerance during mass demonstrations and rallies, it is as much important to understand that we are obliged to display vigilance in terms of public order. From now on, public order and rules must be restored and enforced.
Third:
Mr. Kutoyan, I would like to highlight the vigilance and sense of responsibility shown on these days by the National Security Service. We know that some forces tried to take advantage of the processes underway in our country. We will continue to be exacting and decisive in matters of public security.
Our society should be convinced that the authorities continue to perform their functions properly and in full compliance with the law. Our foreign partners should be confident that Armenia will respect its cooperative commitments, while external forces must clearly realize that the whole complex of our capabilities shall continue to ensure our national security," Karen Karapetyan said.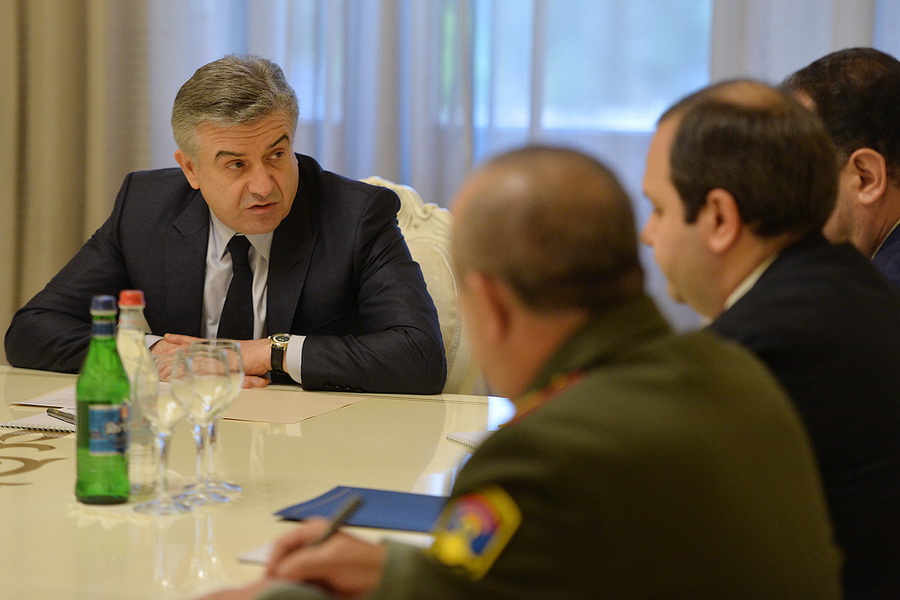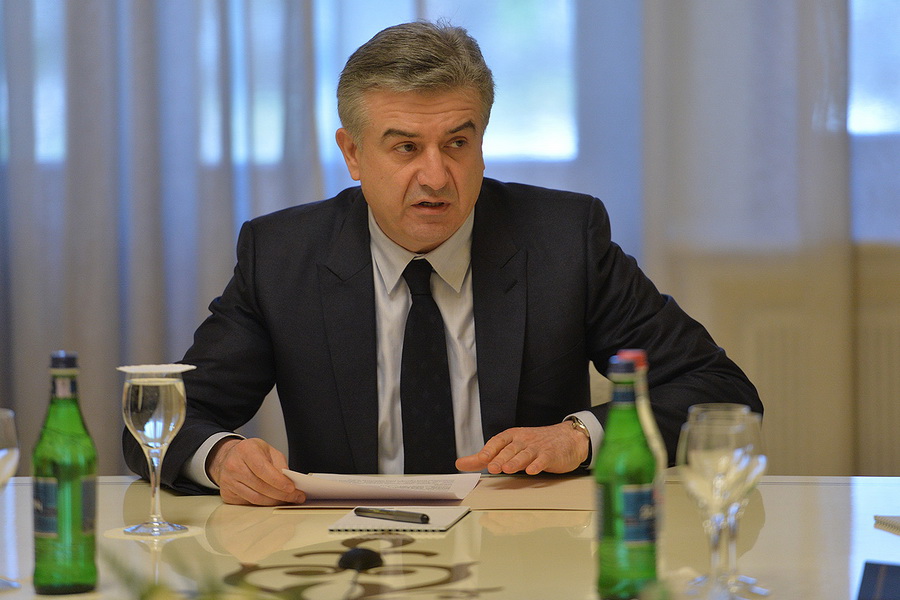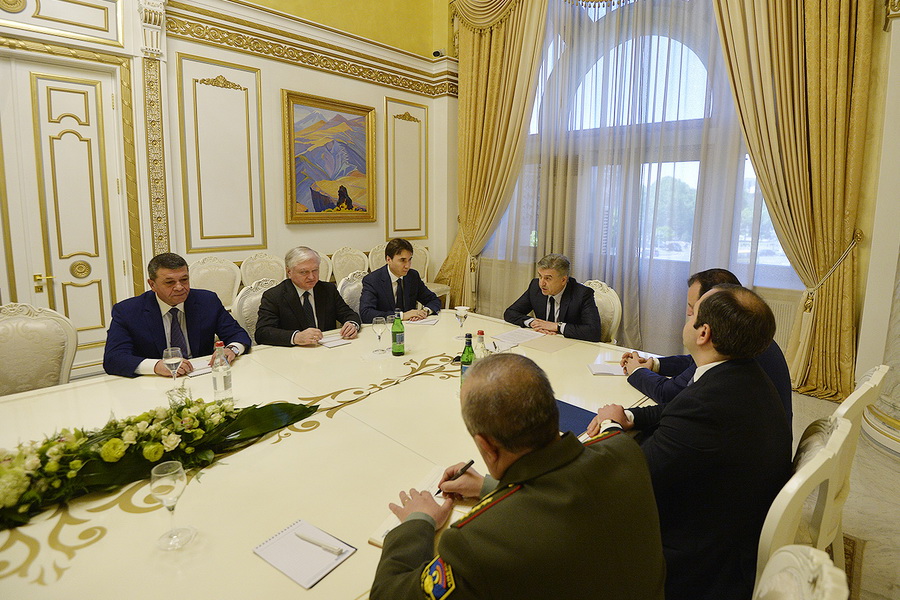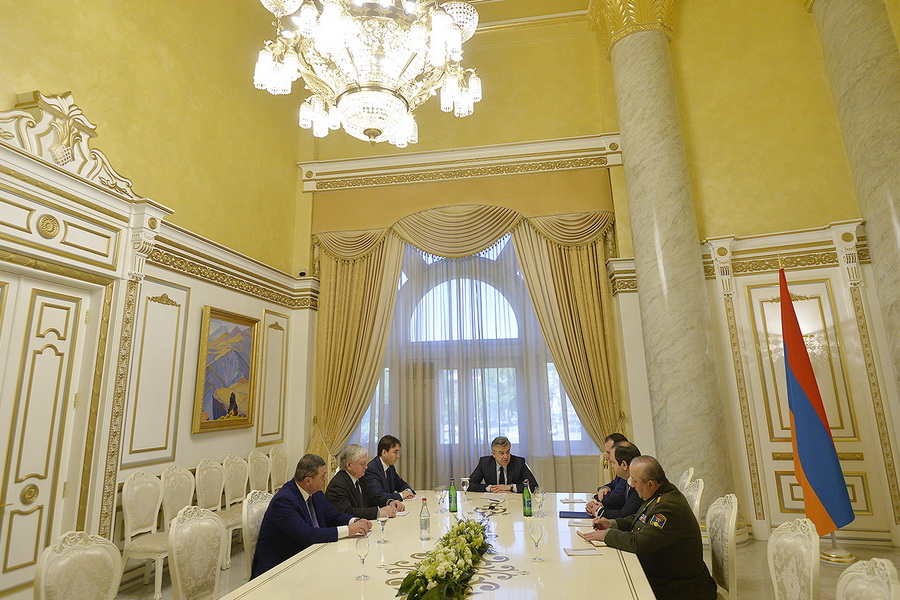 ×
×